Leave your car at home and travel by rail is the message from the Swanage Railway, which is to operate a trial heritage diesel train service from the main line at Wareham into the Isle of Purbeck – thanks to working in partnership.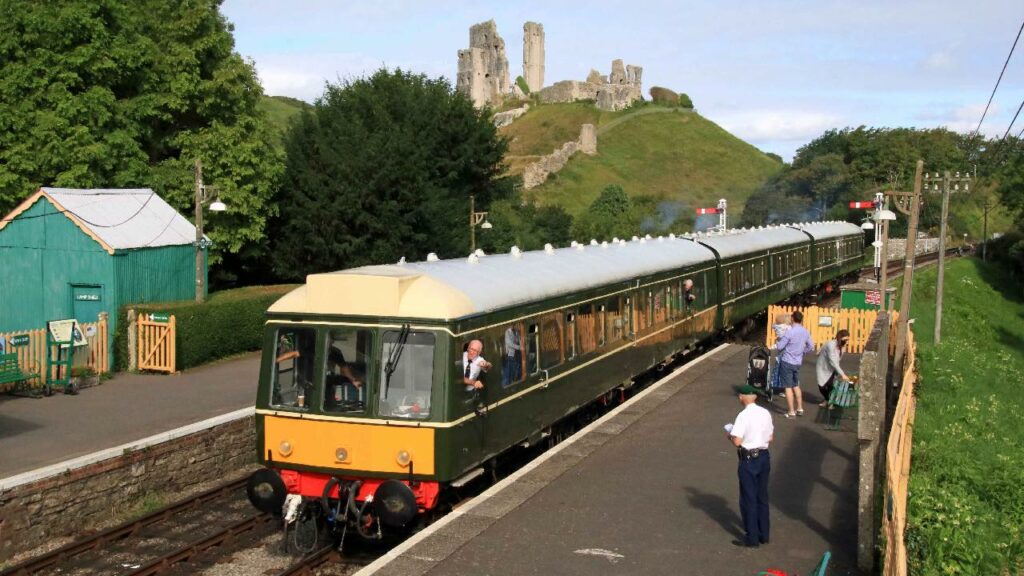 The service is planned to run from April to September, 2023 and tickets will be available from main line train operating company South Western Railway so passengers can add tickets for Corfe Castle and Swanage to their main line tickets.
It will be the first time in 51 years – since the last day of British Rail passenger trains between Wareham, Corfe Castle and Swanage on Saturday, 1 January, 1972, before the branch line was controversially closed with most of the track lifted during the summer of 1972 – that such a main line ticket facility for travel to Swanage has been possible.
Swanage Railway will also be using its restored and upgraded 1950s heritage diesel trains, used by British Rail across its network from the 1950s to the 1990s, to operate the eleven mile service – one mile of which will be on the Network Rail main line from Worgret Junction and directly into Wareham station.
The trial service will operate on Tuesdays, Wednesdays, Thursdays and Saturdays from 4 April to 10 September, 2023, with the first train departing Wareham at 11.19am and the last train leaving Swanage for Wareham at 4.20pm – giving visitors the opportunity to spend four hours in Swanage or Corfe Castle. The timetable is subject to change on special event days.
Tickets for the trial heritage diesel train service between Wareham, Corfe Castle and Swanage will be available at swanagerailway.co.uk from Monday, 13 March, 2023.
More information about the trial service can be found on the Swanage Railway website Trial train service from Wareham main line into the heart of Purbeck – thanks to working in partnership.
---