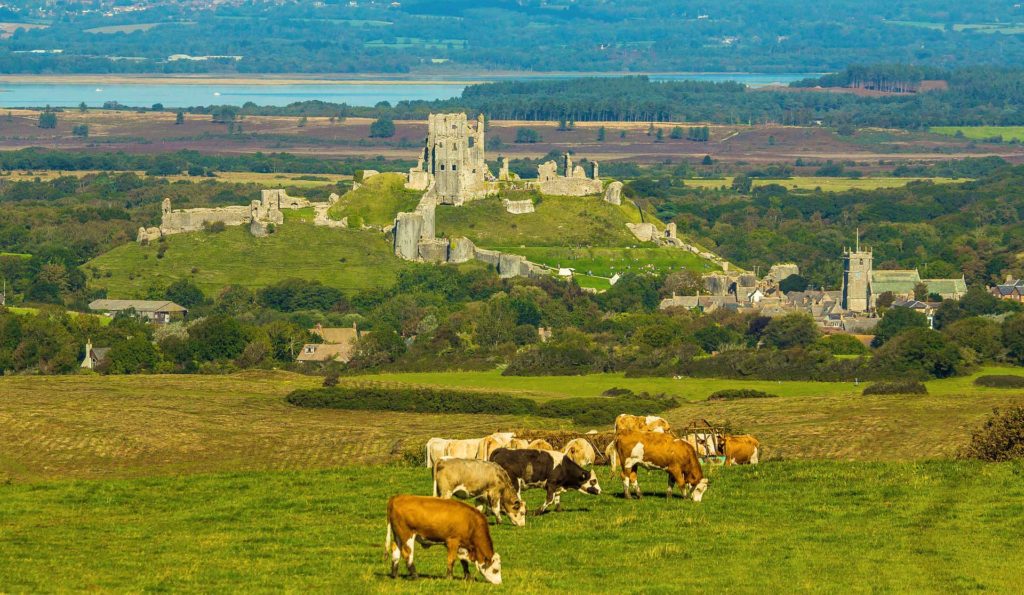 Corfe Castle – located halfway between Wareham and Swanage on the Isle of Purbeck in Dorset.
The dramatic ruins of the Castle stand on a natural hill guarding the main route through the Purbeck Hills.
It guards the gap between the Isle of Purbeck and the rest of Dorset. Nothing can pass in or out without going past the Castle.
Getting to Corfe Castle
The main route to Corfe Castle is via the A351 from Wareham or via the Sandbanks Ferry from Poole and Bournemouth
News, Updates and Local Information