CORFE CASTLE
The Gateway to the Isle of Purbeck, the famous Village and Castle offers great places to Eat, Drink, Shop and Stay…
The dramatic ruins of Corfe Castle stand on a natural hill overlooking the village with the same name, guarding the main route through the Purbeck Hills.
Corfe Castle is located halfway between Wareham and Swanage on the Isle of Purbeck in Dorset, UK.
It guards the gap between the Isle of Purbeck and the rest of Dorset, nothing can pass in or out without going past the Castle.
A trip to Corfe Castle has to be on everyone's wish-list when visiting Dorset ~ it's easy to find and there's lots to see and do when you get here. Exploring The Castle is great fun for kids of any age, and there are plenty of places to explore in The Village to keep you occupied all day.
You can visit the Model Village (a 1/20th scale model of Corfe Castle and the village), learn about the village in the tiny Museum, explore the winding streets and see the unique Purbeck Stone Cottages, go back in time and visit the Swanage to Corfe Castle Heritage Steam Railway.
You'll also find plenty of places to relax and enjoy local sourced food and a drink in one of the many pubs, cafés, takeaways and restaurants, and if you would like to stay longer, there's plenty of Accommodation from hotels, self-catering, bed and breakfast to camping and glamping.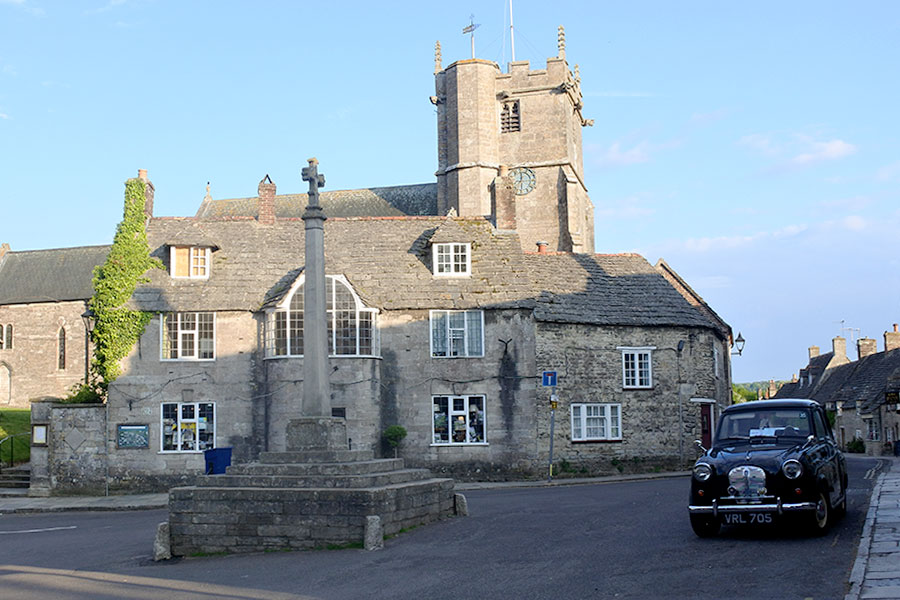 Swanage Railway
Family Railway Attraction in Dorset
Located in the Isle of Purbeck, the rebuilt Swanage Railway is the perfect place to enjoy a great family day out on Dorset's Jurassic Coast.
The line has stations at Corfe Castle and Harman's Cross as well as a halt at Herston, on the outskirts of Swanage. There are refreshment buffets at Norden and Swanage stations with picnic tables at most of the stations so you can soak up the atmosphere while enjoying a picnic.
Visiting Corfe Castle
The main route to Corfe Castle is via the A351 from Wareham or via the Sandbanks Ferry from Poole and Bournemouth
News, Updates and Local Information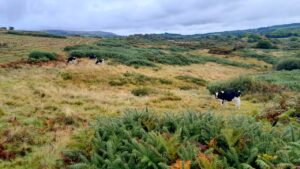 Don't panic if you see fire or smoke on West…
The Gateway to the Isle of Purbeck ~ Corfe Castle offers great places to Eat, Drink, Shop and Stay…