Directions to Corfe Castle
Corfe Castle is located halfway between Wareham and Swanage on the Isle of Purbeck in Dorset.
By Road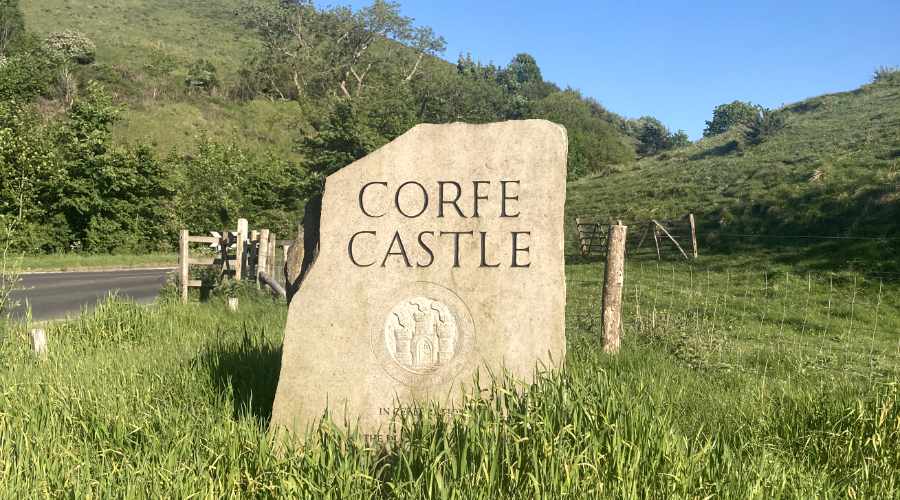 Corfe Castle is approx 5 miles from Wareham via the A351. You can also take the short Sandbanks Ferry from Poole or Bournemouth via Studland, then follow the B3351 from Studland to Corfe Castle, which brings you out at the foot of the Castle near the National Trust visitor centre car park. Alternatively, you can follow the road from Studland to Swanage and then take the A351 to Corfe Castle.
At peak times and during the summer, all roads in and out of the Isle of Purbeck can become congested, so please expect queues and some delays. You may find it helpful to plan your visit, setting off early or staying a little longer may help you avoid the traffic.
If you are travelling via road from Poole, Bournemouth, Dorchester or Weymouth — just follow the signs to Wareham and Swanage, as you get closer you will then see signs for Corfe Castle.
If you wish to travel from Poole or Bournemouth via the Sandbanks Ferry, it normally runs three times an hour (each way), holds 48 cars and takes approx. 5 mins to cross, giving you just enough time to view Poole harbour and catch a glimpse of Brownsea Island. Ferry Information can be obtained from the Bournemouth Swanage Motor Road & Ferry Co website, on by phone 01929 450203 (the Ferry does not operate a pre-booking system).
Ferry Prices (updated 9th April 2023)
Pedestrians (one way charge only, from Sandbanks)
£1.00
Pedal or Motor Cycle
£1.00
Car or Light Van/Most Camper Vans
(up to 3500 Kg maximum operating weight) minibuses up to 17 seats
£5.20
Goods Vehicle with a maximum operating weight of more than 3500 Kg.
Toll includes VAT at the applicable rate
£10.40
Bus or Coach (with 18 or more seats inc. driver) max. 2 axles
£10.40
---
By Train and Bus
You can take a direct train from London Waterloo to Wareham, or the opposite direction from Weymouth and Dorchester to Wareham with convenient bus connections to Corfe Castle. The train from London also connects with other services at Clapham Junction, Woking, Basingstoke, Winchester, Southampton, Brokenhurst and Bournemouth.
The main bus to Corfe Castle is the No. 40 (see below) and leaves Wareham Station at approx. 02 minutes past the hour.
Great News! The Train Service from Wareham to Corfe Castle and Swanage is back for 2023
The service is planned to run from April to September, 2023 and tickets will be available from main line train operating company South Western Railway so passengers can add tickets for Corfe Castle and Swanage to their main line tickets.
The Swanage Heritage Railway doesn't currently connect to Wareham, but runs from Swanage to Norden Halt via Corfe Castle. The steam train is a great way to visit Corfe Castle and convenient for the Purbeck Park and Ride (see car parks below). Please note, the Swanage Railways operates a seasonal timetable, and we advise you always check the dates and times in advance.
---
Buses in Purbeck
The main bus through Corfe Castle is the hourly No. 40 Purbeck Breezer from Poole to Swanage via Wareham and offers great views of the Isle of Purbeck.
The No. 40 stops outside Norden Farm/Campsite, an easy walk to the Purbeck Park and Ride car park (see car park details below). There are also bus stops outside the National Trust visitor centre car park and at convenient points on the main road through the village.
Other bus services
The seasonal No. 30 Breezer bus runs hourly to/from Swanage to Dorchester via Corfe Castle, Wareham, Wool, Lulworth Cove, Durdle Door and Weymouth. This service generally runs in the summer (May to September) — always check the website for updates.
The No. 50 Purbeck Breezer connects Bournemouth to Swanage via the Sandbanks Ferry and Studland. You can easily use the No. 50 from Bournemouth and change at Swanage for the No. 40 to Poole for a circular loop around the Isle of Purbeck. There are a number of connecting services from Poole back to Bournemouth. You could also start your journey at Corfe Castle, travelling in either direction — this would make a fantastic day trip.
---
Taxi and Other Services
Excel Taxis: a family run business based near Corfe Castle have been running for over 12 years. They cover the Isle of Purbeck including Corfe Castle, Kingston, Worth Matravers, Langton Matravers, Studland, Swanage, Wareham and Harmans Cross. They offer taxis to/from Stations, Docks, Airports, Wedding Parties or simple shopping trips including a take-away collection service.
Telephone: 07948 147693
Website: www.exceltaxis.co.uk
Email: info@exceltaxis.co.uk
Everest Taxis: based in Wareham, Everest Taxis cover the Isle of Purbeck including Corfe Castle. They also offer taxis to/from Stations, Docks, Airports.
Telephone: 07473 330063

Petrol Stations
There are no petrol station in the village – the nearest stations are:-
Purbeck Motors: Tel 01929 552151
Stoborough near Wareham, just off the A351 (approx 4 miles).
Foleys Garage: Tel 01929 480215
Harmans Cross on the A351 midway between Corfe Castle and Swanage (approx 2.5 miles).
St Michaels Garage: Tel 01929 480221
Harmans Cross on the A351 Swanage side of Harmans Cross (approx 3.5 miles).
---
Parking
Street Parking in the village is limited and restricted to just 1 hour; there is a Pay and Display car park in West Street and the Castle View Car & Coach Park (National Trust) at the foot of the Castle. You can also avoid the crowds and use the Purbeck Park just outside the village near Norden. Either walk (an easy 1 mile via the National Trust Visitor Centre) or catch the seasonal Swanage to Corfe Castle Steam Train from Norden Halt, or the No. 40 bus runs nearby (see above for bus details).
SEE the West Street Car Park page for more information.
Purbeck Park has been developed by Dorset Council in conjunction with Swanage Railway, there are parking space for over 350 cars and coach parking, there's also an information centre and museum, toilets and children's play area. The car park is the least expensive of all the Corfe Castle car parks.
SEE our Purbeck Park page for further details.
This is a great facility for taking the Swanage Railway steam or diesel train to Corfe Castle and Swanage, and is the best way to avoid traffic congestion.
Swanage Railway: If you plan to use the steam railway, please check the Swanage Railway website for details of the operating days and times www.swanagerailway.co.uk.
---
Map and Information
The map below shows Wareham, Swanage and Studland, plus the Sandbanks Ferry, Bus and Train Stations, Parking in Corfe Castle and the nearby Petrol Stations.
---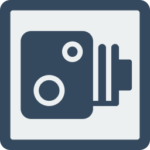 Please follow the speed limits – there are LIVE speed cameras:
On the A351 just north of Wareham in Sandford (30 mph limit)
On the A352 between Wool and Wareham at East Stoke (40 mph limit)
The speed limit through Corfe Castle and Harmans Cross is 30mph. They both have mobile speed indicators that can be positioned at either end of the villages along the A351. Please respect the village and enjoy your stay.