Nestled in the picturesque Dorset countryside, Corfe Castle stands as a captivating testament to England's rich history. This medieval marvel attracts visitors from around the globe with its towering ruins, charming village, and local events. Here we will delve into what makes Corfe Castle so special, the ideal duration for your visit, whether you can explore the castle for free, the cost of experiencing this historical wonder, and the essential information to plan your adventure.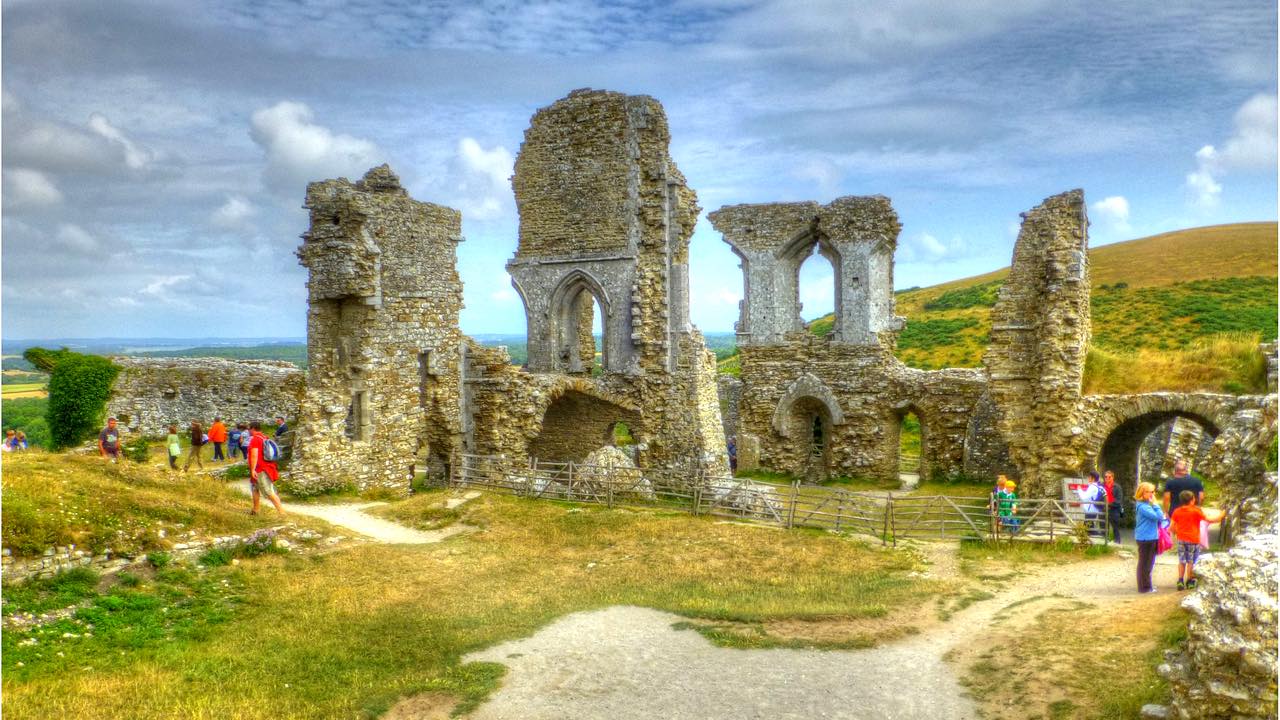 What Makes Corfe Castle Special?
Corfe Castle's allure lies in its historical significance and breathtaking architecture. Dating back to the 11th century, this iconic fortification has witnessed centuries of royal heritage, battles, and intrigue. The castle's impressive ruins offer a glimpse into its medieval past, surrounded by the stunning Purbeck hills, making it a haven for history enthusiasts and nature lovers alike. As you plan your visit, don't forget to check the Corfe Castle Opening Times to ensure you make the most of your time exploring this remarkable site.
Ideal Duration for Your Visit
A visit to Corfe Castle warrants ample time to explore its nooks and crannies fully. While the castle itself can be explored in a few hours, we recommend dedicating at least half a day to savouring the entire experience. This allows you to take a stroll through the charming village and soak in the captivating views from the castle's vantage points. Be sure to check the events in the village during your planned visit, as they add a unique and enriching dimension to your adventure.
Can You Explore Corfe Castle for Free?
Fortunately, the answer is yes! While there is an entry fee to enter the castle grounds, you can still admire the exterior and wander around the castle village without purchasing a ticket. Exploring the village of Corfe is a delightful experience in itself, with its quaint cottages, independent shops, and cosy tearooms. Take a stroll along its streets and immerse yourself in the timeless charm of this quintessential English village. For a deeper historical understanding, consider investing in a ticket to access the castle grounds.
Cost of Visiting Corfe Castle
As of 2023, the off-peak entry fees for Corfe Castle are as follows:
Adult – £11.00
Child – £5.50
Family – £27.50
Family (1 Adult) – £16.50
Under 5s free
Your ticket not only grants you access to the castle ruins but also supports the ongoing preservation and conservation efforts, ensuring that future generations can enjoy this historical gem.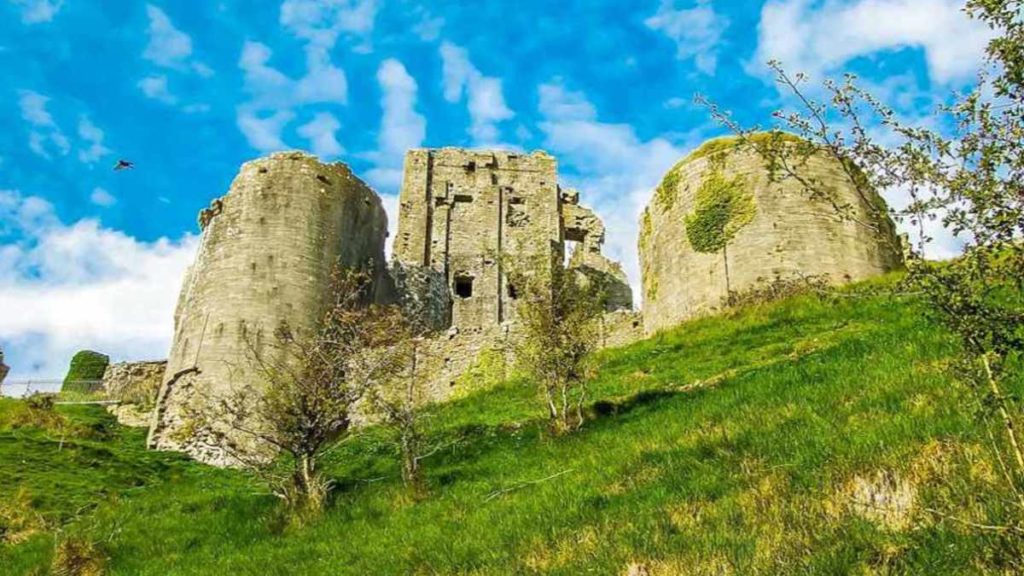 How to Get to Corfe Castle
Reaching Corfe Castle is an adventure in itself. The village is well-connected by road, rail, and even a heritage steam train! If you prefer driving, the castle is accessible via the A351 road, with ample parking facilities available. Additionally, the Corfe Castle railway station is conveniently situated near the village centre, offering a scenic journey on the historic Swanage Railway. For more detailed information on transport options, visit the official How to Get Here page.
Food & Drink in Corfe Castle
After a day of exploration, treat yourself to the delectable offerings of the village. Corfe Castle boasts a range of charming cafes, traditional pubs, and fine dining establishments. Savour freshly baked goods at the local bakeries, indulge in a classic British afternoon tea or relish a hearty meal at one of the historic inns. For more information on dining options, check out our Food & Drink in Corfe Castle guide.
Accommodation Options
If you find yourself enchanted by the village's allure and wish to extend your stay, Corfe Castle offers various accommodation options to suit every preference and budget. Whether you prefer the charm of a cosy bed and breakfast, the luxury of boutique hotels, or the convenience of self-catering cottages, you'll find a perfect place to rest and rejuvenate after your adventures. Booking in advance is recommended, especially during peak tourist seasons.
Visiting Corfe Castle is a journey through time, where you can relive the tales of kings and knights while immersing yourself in the natural beauty of the surrounding landscape. Whether you're a history enthusiast, a family seeking a day of adventure, or simply looking for a tranquil escape, Corfe Castle promises an unforgettable experience.