Corfe Castle has been voted second among some of the best National Trusts best gardens in the UK.
To help inspire both UK trips and garden renovations, Rated People created an index based on how picturesque and how well rated the National Trust gardens are to reveal which ones came out on top in the country.
Every National Trust garden in the UK was analysed using a combination of the number of Instagram hashtags and quality of Google reviews to create an index of the best gardens in the country.
Corfe Castle was only just beaten to the top spot by Tatton Park in Cheshire.
Corfe Castle is both the name of an ancient castle in Dorset, and also the village that it perches 55 metres above. Both are picturesque and well worth a visit. Thought to date back 1,000 years, the castle has seen lots of battle damage throughout its history, leaving it a fascinating open-air ruin to explore. Not only can visitors enjoy the breathtaking views from around the castle, but also the pretty green grounds at its base.

Fancy some garden inspiration? These are the UK's favourite National Trust gardens, and some hidden gems ~ Rated People
---
PLAN YOUR VISIT: Pease note you need to pre-book your ticket(s) before visiting the Castle.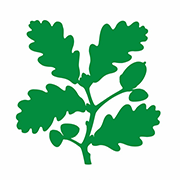 We're looking forward to welcoming you back. To ensure the safety of our visitors, staff, volunteers and local communities, we've reduced the number of people we can welcome at one time and you'll need to book your tickets in advance, by 3pm the day before you visit.
Please read the important information on the National Trust website.